GNU is growing, and we need your help
This year, the GNU System celebrated its thirtieth anniversary. We're asking free software supporters to donate $30 to further GNU's development.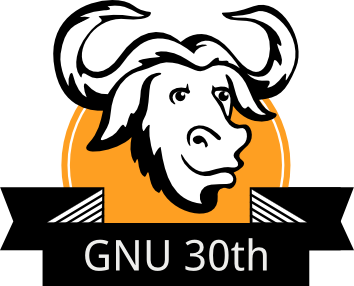 The GNU System is more than a collection of software components; it's a philosophy, a social movement. The ideas Richard Stallman articulated in the GNU Manifesto spawned some of the most important ideas of our time: copyleft and free culture. It is vital that we continue to develop the ideas in the GNU Manifesto and apply them to our rapidly changing relationship to technology. In a world where our computing freedoms, privacy, and security are eroding rapidly, Richard Stallman and the Free Software Foundation will continue to demand better.